---
Alone, we go faster. Together, we go further (november 2022)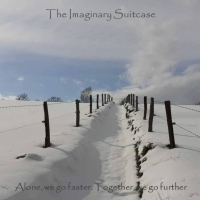 1.Sorry My Dear (feat. Seesayle)
2.Like Rain (feat. Martin Van de Vrugt)
3.Grey Pilgrim (feat. Lady Lullaby)
4.Love is the most overrated thing in the world (feat. Janaina Costa)
5.Full Moon Lullaby (feat. Laurence Bouvin)

Recorded and produced by Laurent Leemans, except sorry my dear recorded and produced by Michel Jankovski and like rain recorded and produced by Martin Van de Vrugt. Mastering by Michel Jankovski.
Songs by Laurent Leemans except sorry my dear by Cécile "Seesayle" Gonay. Cover picture by Cécile Gonay, sleeve layout by Laurent Leemans
---
The Gods gave you victory today only to make your final defeat more bitter (march 2021)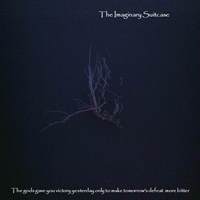 1.Hey stranger
2.My Garden
3.Father
4.Pigeons playing chess
5.Hope is a sick joke
6.Complice
7.OK Boomer
8.The greatest love
9.No questions asked
10.Coming home
11.Anachie Gordon
12.The bungler
13.Sex & Drugs & Rock & Roll
14.Whiskey

Recorded and mixed by Laurent Leemans in december 2020 & january 2021.
All tracks, vocals and instruments: Laurent Leemans except:
Anachie Gordon trad., arr. Laurent Leemans
Vocals on Anachie Gordon by Daria Leemans
Backing Vocals on Pigeons playing chess by Carla Joisten and Margaux Duwez aka Lady Lullaby
---
Hope is a sick joke (november 2020)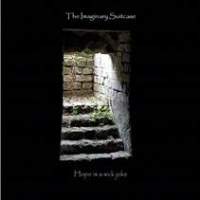 -Hope is a sick joke
-3 bonus secret tracks if you download the single on Bandcamp

Recorded at home in october 2020
All vocals & instruments by Laurent Leemans
Cover picture blablabla by Laurent Leemans
---
I Can't Believe We're Still Protesting This Shit (june 2018)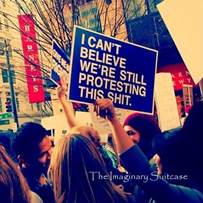 1. Bella ciao
2. Which side are you on?
3. La complainte du partisan

Recorded at home in june 2018
All vocals, instruments & mixing Laurent Leemans except female vocals on Bella Ciao Livie Leemans
Cover picture: Words Over Pixels, 2011
---
Comets, Karma, and Radicals (a NBT MusicRadio Compilation) (june 2018)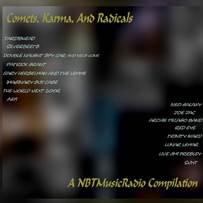 16. Wonderful

Available for download on BandCamp
---
Thy Grace & Wisdom (october 2017)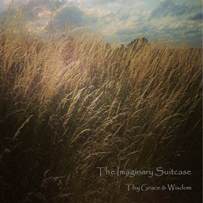 1. Love is the most overrated thing in the world
2. Plastic
3. Until his work is done
4. This stony ground
5. Instrumental
6. The rest of the world
7. I had to run
8. Promises
9. Wonderful
10. Wild lady

Recording, mixing, vocals & instruments by Laurent Leemans except female vocals on The rest of the world by Florence Estragues
Cover picture, sleeve, layout Laurent Leemans
---
Alice's Curiosities - a tribute to Paul Roland (may 2017)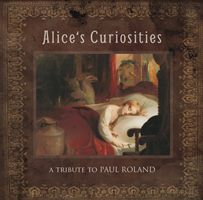 16-Last night I dreamt I stood upon the scaffold

Recording, mixing, vocals & instruments by Laurent Leemans
A project of At Sea Compilations
Name-your-price download on Bandcamp


---
BrusselsTuub 2015 (november 2015)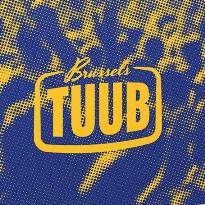 6-Et Dërp (Brussels dialect version of Het Dorp)

Recorded & produced by Dirk Miers @ Dé Studio, Asse.
Artwork Eye Candy & Wim De Dobbeleer
---
Fake Blood From Real Wounds (october 2015)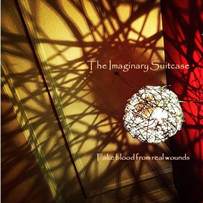 1. Don't. For dignity's sake, don't
2. Het Dorp
3. Demain est un autre jour
4. Run like the devil
5. When I see you
6. It's not you, it's me
7. Long live love
8. Half of heaven
9. She's like the swallow
10. Mary
11. Aangespoeld
12. Matty Groves

Recording, mixing, vocals and all instruments Laurent Leemans except vocals on Long live love and She's like the swallow and viola on She's like the swallow Cécile Gonay. Harp on Demain est un autre jour and Long live love Eva Genniaux. Fiddle on Demain est un autre jour and Long live love Anna Amígo. Mixing for Run like the devil and When I see you Yves Antoine
Aangespoeld music Mieke Van Loo, lyrics Johan De Waele.
Picture, sleeve and layout Laurent Leemans
---
The Shape Of Things Forsaken (november 2014)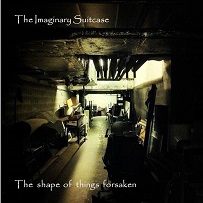 1. Grey Pilgrim
2. Mud Stories
3. The Frozen Sea
4. Tuscan Rain
5. Wish You Were Here
6. Dance Me To The End Of Love (feat. Tiny)

Recording, mix, instruments and vocals Laurent Leemans except vocals on Dance me to the end of love Tiny Verjans.
Mud Stories An Pierlé, cop. Warner Music Benelux, Dance me to the end of love Leonard Cohen, cop. CBS Inc.
Picture, sleeve and layout Laurent Leemans
---
Live in the Ardent City (may 2014 - only available on Bandcamp)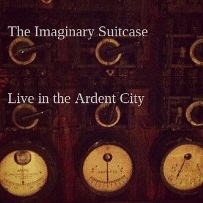 1. Driftwood
2. Bring on the dancing horses
3. Second to none
4. Half of myself
5. Like rain
6. Ashes to ashes
7. Holy water
8. Full moon lullaby
9. Every little thing
10. The hands that guide
11. The punchline
12. The three shadows
13. Black holes
14. The last river to reach the sky
15. Frozen feathers
16. Electric

Recording and mix by Xavier Muller from the gig on the barge "La Legia" in Liege on april 17, 2014.
Picture, sleeve and layout Laurent Leemans
---
Driftwood (march 2014)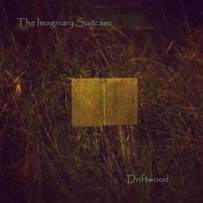 1. Driftwood
2. Bring on the dancing horses
3. Second to none
4. Half of myself
5. Like rain
6. Ashes to ashes
7. Holy water
8. Before I knocked
9. A plausible lie
10. Three sisters
11. Full moon lullaby

Backing vocals on Full Moon Lullaby: Cécile Gonay
Bring on the dancing horses I borrowed from Echo & the Bunnymen, Ashes to ashes I borrowed from David Bowie, Before I knocked I borrowed from Dylan Thomas
All other words, music, vocals, instruments, picture, sleeve design, layout by Laurent Leemans
---
Full Moon Fever (september 2013)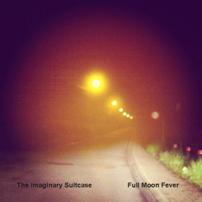 1. Yer Mother
2. Bonny At Morn
3. Electric
4. Stay Awhile
5. Moonlight On The Water
6. Every Little Thing
7. A Une Passante
8. It Is He
9. (make up your own title)
10. Where Are We?
11. Whatever Keeps Us Entertained
12. You know You're Always Welcome

Guests:
Cécile Gonay: vocals on Bonny at morn, fiddle on It is he; Jean-François Durdu: viola on Every little thing, fiddle on A une passante.
Bonny at morn trad., arr. Laurent Leemans; Stay Awhile is a cover of Pterodactyl Plains, A une passante is a poem by Charles Baudelaire.
Picture, sleeve design, layout by Laurent Leemans
---
Putting things on top of other things (february 2013)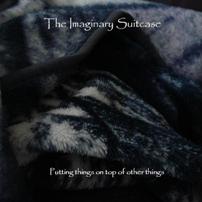 1. Flakes
2. The Punchline
3. Frozen Feathers
4. Zombie For You
5. Blink
6. To want you
7. Black Holes
8. Wayfarin' Stranger (trad., arr. Leemans)

Guests:
Horn on 4: Jean-Baptiste Delneuville
Recorded at home in the autumn of 2012.
Picture, sleeve design and layout by Laurent Leemans
---
Here's to those we could not save... (january 2012)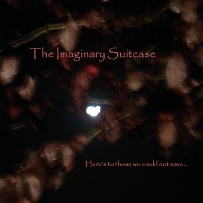 1. The hands that guide
2. Keerbergen
3. Fine flowers in the valley
4. Electric lights
5. Eden (gone)
6. O my
7. I wanna hear you say it

Recorded at home in the autumn & winter of 2011.
---
Laurent Leemans & The Imaginary Friends Ensemble (january 2010)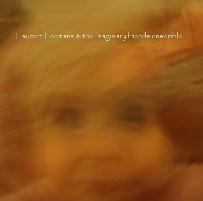 1. Electric Lights
2. On the Beach
3. Such Foolish Words
4. Back In the House
5. The Last River To Reach the Sky
6. Three Stars
7. Fifteen Ways
8. The Lost
9. The Kindness of the Two-faced
10. Morphine Sweet
11. The Next Time

Recorded and mixed at Micronation Studio by Nicolas Horgnies and Laurent Leemans in december 2009 and january 2010.
---
And also...

Marc Gunn's Don't go drinking with hobbits album (october 2011)
Guest backing vocals and guitar on "Let's get drunk tonite"
---